Hi.
I hope most of you have heard about PUST transaction. This is convinient  tool to build payroll close process. It's idea is a chain of steps build from programms that we use in payroll close procedure. We can set variants for each program, build them in a sequence and run all at once (or step by step autmatically). User all needs is to hit Run button and watch it. While it's running it will show logs for each step/programm and user will understand possible issues with easy.
There is no need to explain all customizing in detail as it's pretty simple. At first setup Workflow as some particular elements use it for notifications. To do this run though SAP Note 133182 – Process Manager: No process is started.  Program starts – event fires. Program stops – event fires. It allows to run several programms in parallel and use workflows for example to payroll agreements.
For a user it will look like.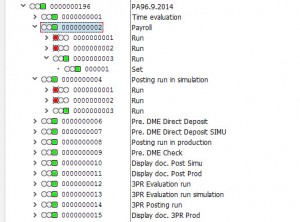 Consultant sets process model in PEST transaction. Model is a set of steps, which system runs.  Step is an ABAP program or breakpoint to make a decision. Breakpoints could be conditional or unconditional. Conditional breakpoint – time evaluation was performed for all employees. Unconditional – just stop process for user to make a decision.
Container is used to transfer status data between programs in steps. It's an internal structure in memory which is filled on a first model run with period and personnel numbers. Then this info is transferred to all other programs in a model.
For correct run it's a good idea to use system variants in all steps. In a model we set program and variant. I usually user CUS& variants so user won't change them.
This is an example of a model for US company.

---